Joe Clarke, one of the 'Hooded Men', has died aged 71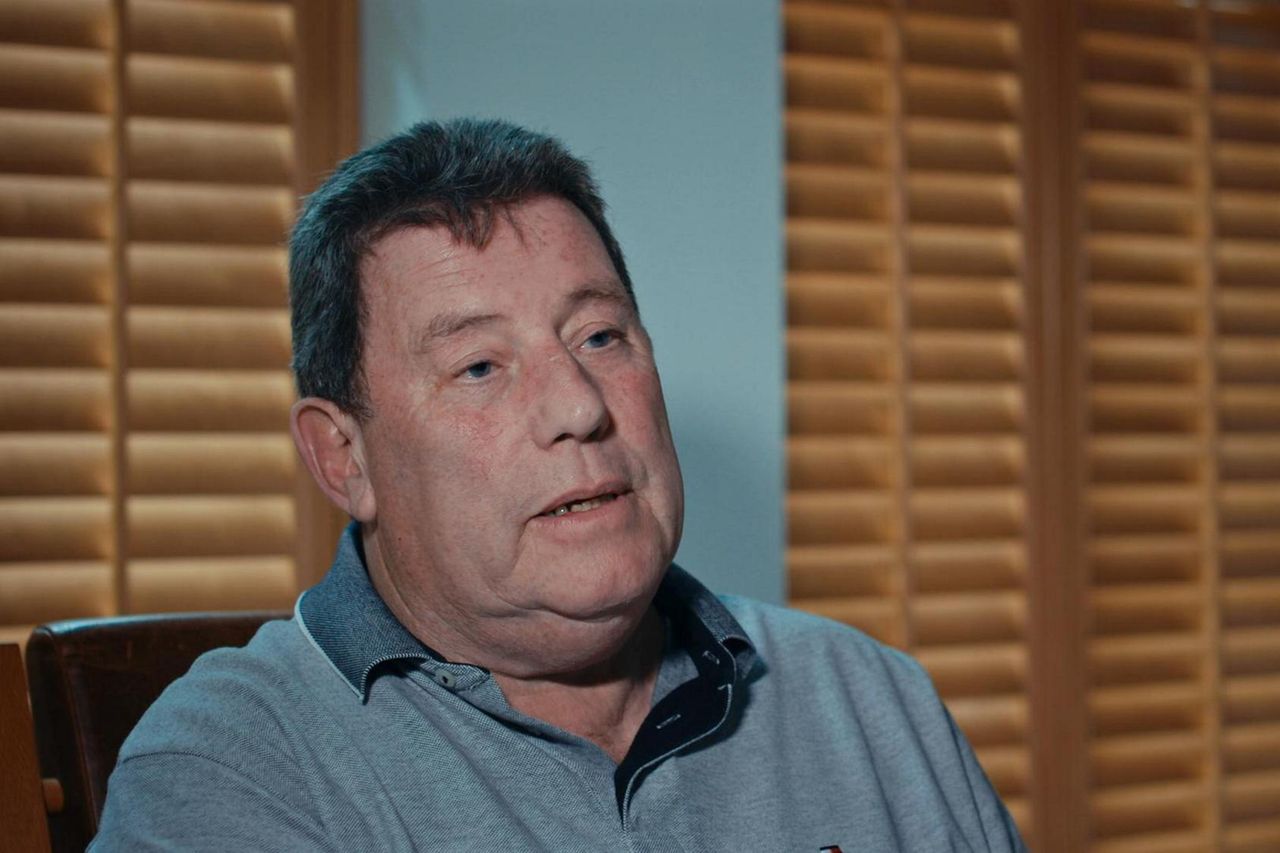 Suzanne Breen, June 12, Belfast Telegraph
An internee who was tortured by the Army and RUC Special Branch has died without receiving the apology he had asked for.
Joe Clarke (71) was one of 14 'Hooded Men' used as human guinea pigs for torture methods in August 1971.
Speaking in a BBC documentary earlier this year after he had been diagnosed with cancer, Mr Clarke said all he wanted to hear was sorry.
"An apology is everything," he said.
"We want them to admit that what was done to us was torture and it's absolutely been proven it was torture. It's looking very like they are waiting for us to die off."
Mr Clarke was a 19-year-old motor mechanic when he was arrested by paratroopers at his Beechmount home in west Belfast at 4.30am on August 9 1971.
He was held with dozens of others from Belfast in Girdwood Barracks where he was interrogated, beaten and kicked in the genitals over the next two days. Then he and three other young Belfast men were separated from the rest of the internees.
They were handcuffed together, hooded, put in a helicopter and flown to a specially constructed torture centre in Ballykelly army base, although they didn't know where they were at the time.
"On the journey, I was asked if I'd seen pictures of US soldiers pushing Vietnamese prisoners out of a helicopter. Then I was pushed out the door," Mr Clarke told me.
"I thought it was mid-air, but we were just a few feet off the ground."
In Ballykelly, the men were clad in over-sized boiler suits. For the next week, they were made to stand spread-eagled against a wall continually; deprived of sleep, food and water; and subjected to white noise in what was called 'the music room'.
The 14 internees singled out as human guinea pigs had their numbers stamped on their hands. Clarke was never referred to by his name but by his number.
Not allowed to use a toilet, he was forced to urinate and defecate in his boiler suit. "I felt I was going to suffocate under the thick hood," he said. "My hands grew numb from standing in the search position.
"Every time you moved a limb, or fell down through pain or exhaustion, you were beaten until you got up again.
"You weren't allowed to sleep. The only rest was when you lost consciousness. There were no meals. They pulled the hood up to your nose to feed you dry bread and water. I lost 16lbs in a week.
"I believed we would be murdered. I thought, 'They'll never let us out alive to tell the world what they did'."
Towards the end, Clarke began hallucinating. Labour politician Jim Callaghan had visited the Falls in 1969 when Home Secretary. "For some reason, I thought I was his bodyguard," he recalled.
After a week, Clarke was taken to Crumlin Road Jail. He remembered the look of horror on a prison officer's face when he arrived.
"I was a battered, bruised and traumatised teenager and he asked me where I'd been," he recalled.
"I told him I didn't know because I'd been hooded. He said, 'Son, don't worry. You're with men now. Nothing more will happen to you.'
"It was the first kind words spoken to me in nine days. I found it very moving. That prison officer was from the Protestant community."
Clarke was later moved to Long Kesh where he was held for three years without charge. The father of five continued to have flashbacks of what happened in Ballykelly.
Then years ago, he won £10m in the Euromillions lottery. He reckoned those who detained him "must have been sick as parrots" at his luck. He died peacefully at his south Belfast home this afternoon.